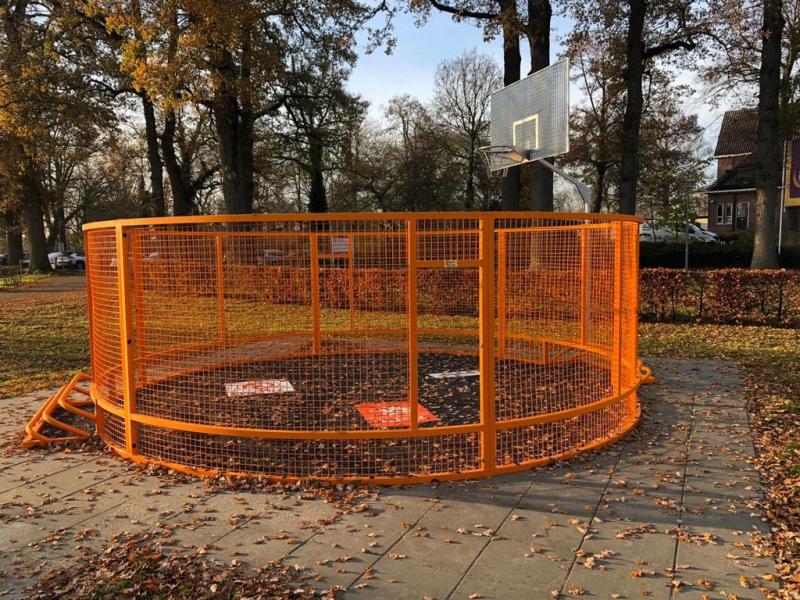 HANKOOK AND PROFILE TAKING ACTION TOGETHER FOR "STICHTING VAN HET KIND": SPECTACULAR RESULT
A nice gesture for children who are less fortunate was Hankook's idea when they initiated a campaign for the Foundation for Children (Stichting van het Kind). It turned out to be a gigantic gesture: with the fabulous incoming funds of no less than €15,170 we were able to install a real panna cage at a youth care centre in Eefde.
GREAT SUCCESS
Hankook joined forces with their strategic partner Profile and decided to donate an amount of money during one month for each Hankook tyre sold to the Foundation for Children. Nobody had dared to dream that the campaign would be such a big success. The Foundation for Children quickly found a good use for the money. The children who live at a youth care location in Eefde have gained a panna cage.
EVERY DAY IN THE PANNA CAGE
The money could not have been spent any better, as it soon turned out. The youngsters very much enjoy using it every day. Especially now that contacts with others have been reduced to a minimum due to the Covid crisis, it is extra nice that the youth can enjoy themselves in the panna cage. And of course, these children are still entitled to the official opening of their panna cage: as soon as the weather allows it, we will make it a festive moment.
Comments are closed.