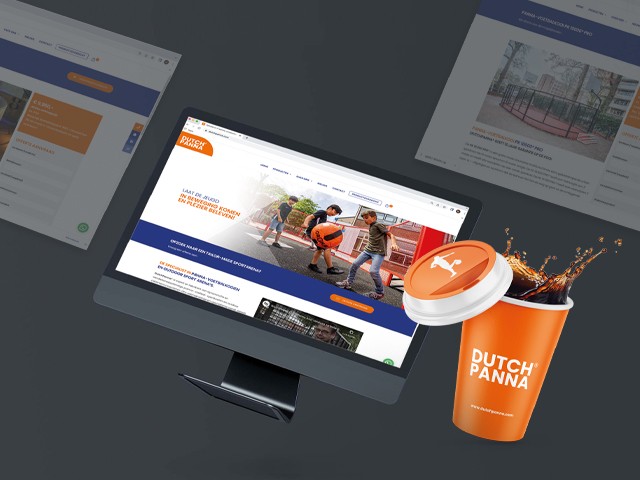 LAUNCH NEW WEBSITE DUTCHPANNA
We are proud to present our new website www.dutchpanna.com. A new logo, a new house style and a refreshing look & feel. Designed and developed with a lot of passion by Design Supply. A new look and feel of the website that better reflects our mission and core values; stimulating movement among youth!
With the latest panna football cages & multifunctional sports arenas, your schoolyard or public space is equipped with sound-absorbing fencing, a recycled sports floor with your own logo and you can have a sports arena installed that is constructed completely tailor-made. How do you envision the design of a sports arena? We design, deliver and install entirely according to your wishes.
Besides our traditional products you can find more information about our new outdoor calisthenics products and you can easily request a quote for each product. A website is of course never finished! And that is why we will continue to place new information and will add a number of functional elements in the coming period. Visit our website regularly to stay up to date.
Ps. Our old website www.pannakooi.nl will stay online for a little while and will soon be redirected to www.dutchpanna.com.
We wish you much viewing and reading pleasure!
Best regards,
Team DutchPanna
Comments are closed.