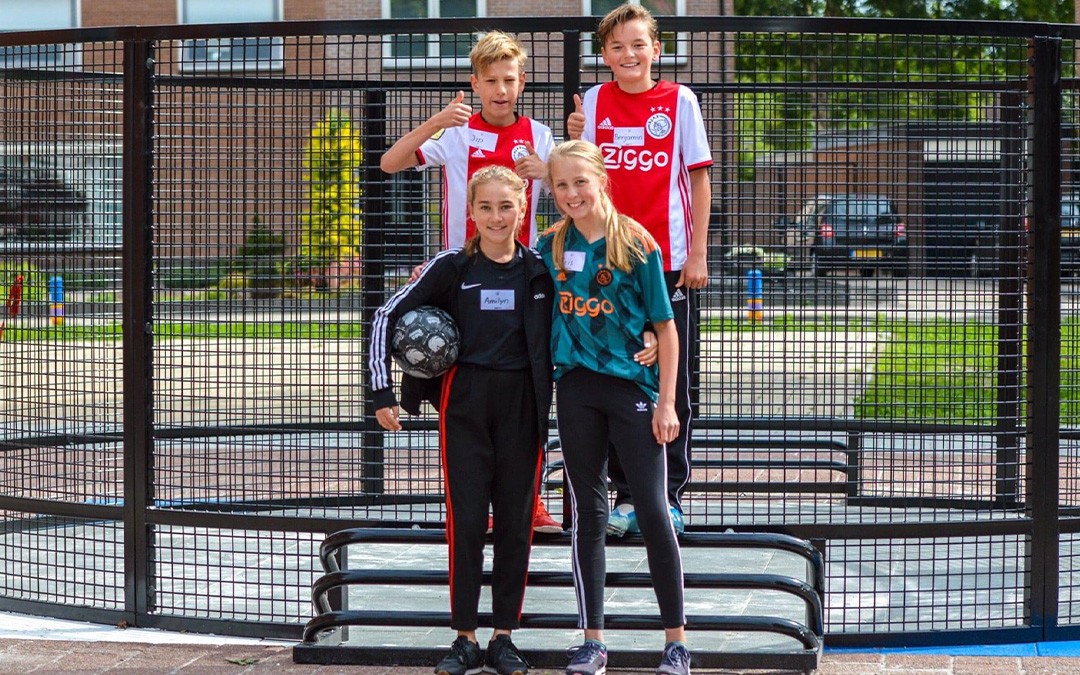 WHY YOU SHOULD HAVE A PANNA CAGE IN YOUR PLAYGROUND
The average playground is filled with devices, but the most popular part is often still the football or basketball field. And those are particularly the spots of the playground area which are the most problematic. A hopelessly skewed field with molehills and goals with bent goalposts, it will likely sound familiar. It truly bothers us and it is not that difficult to solve.
LOWER THE THRESHOLD
While we used to see a wave of parents in the streets at 17:00 o'clock calling their children to come into the house for dinner, is it now no longer that common for kids to spend full days outside.  The barrier of todays technology has become higher, since children have a Playstation, Netflix and internet at their disposal when they are at home. If also good facilities are lacking in the neighbourhood, then they will not be going outside easily.
GOOD FOR DEVELOPMENT
And that is a shame, because they will encounter a delay in their physical development, tend to become overweight, have more issues in connecting socially and many other related impacts. Recent times, with all Covid measures, have made this even more clear in a painful way. Schools, sports clubs, everything was closed and even in the streets there were restrictions in group size. In short, we will have to catch up again to balance out this set-back and to bring forward a fitter and more vital generation.
JOY OF PLAYING
Perhaps the most important reason to place a panna cage or another type of sports field next to the playground devices is the joy of playing that you provide to the children. Nothing beats the sight of children smiling, right? And it is that simple, give them a ball, the cage and a couple of friends and they will play for hours.
CURIOUS ABOUT THE POSSIBILITIES?
Are you looking for a panna cage for your playground? Or would you like to know more abou the possibilities? Please contact us.   Have a look at the various cages and browse through the related products that we can supply. We have much more to offer than a only a standard panna cage, as they can be extended with e.g. a basketball net or a special floor. 
Comments are closed.